2023-09-12 - thingsHub 5.1
Released 12/September/2023 - Latest Production Release thingsHub 5.1.1
New Features
1) Tracking automation feature to set up alert rules and get triggered alerts.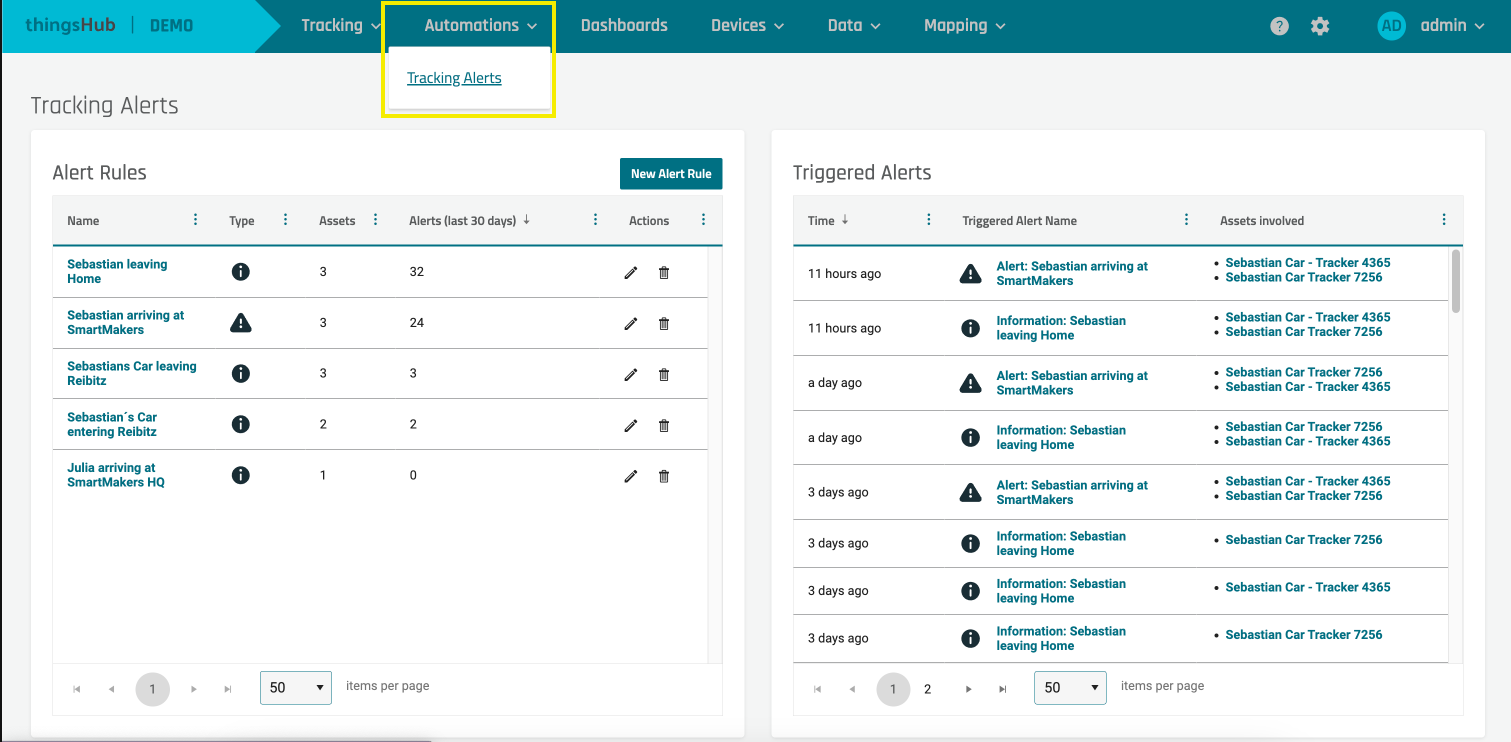 2) New device map page, showing all the devices with telemetry on the map.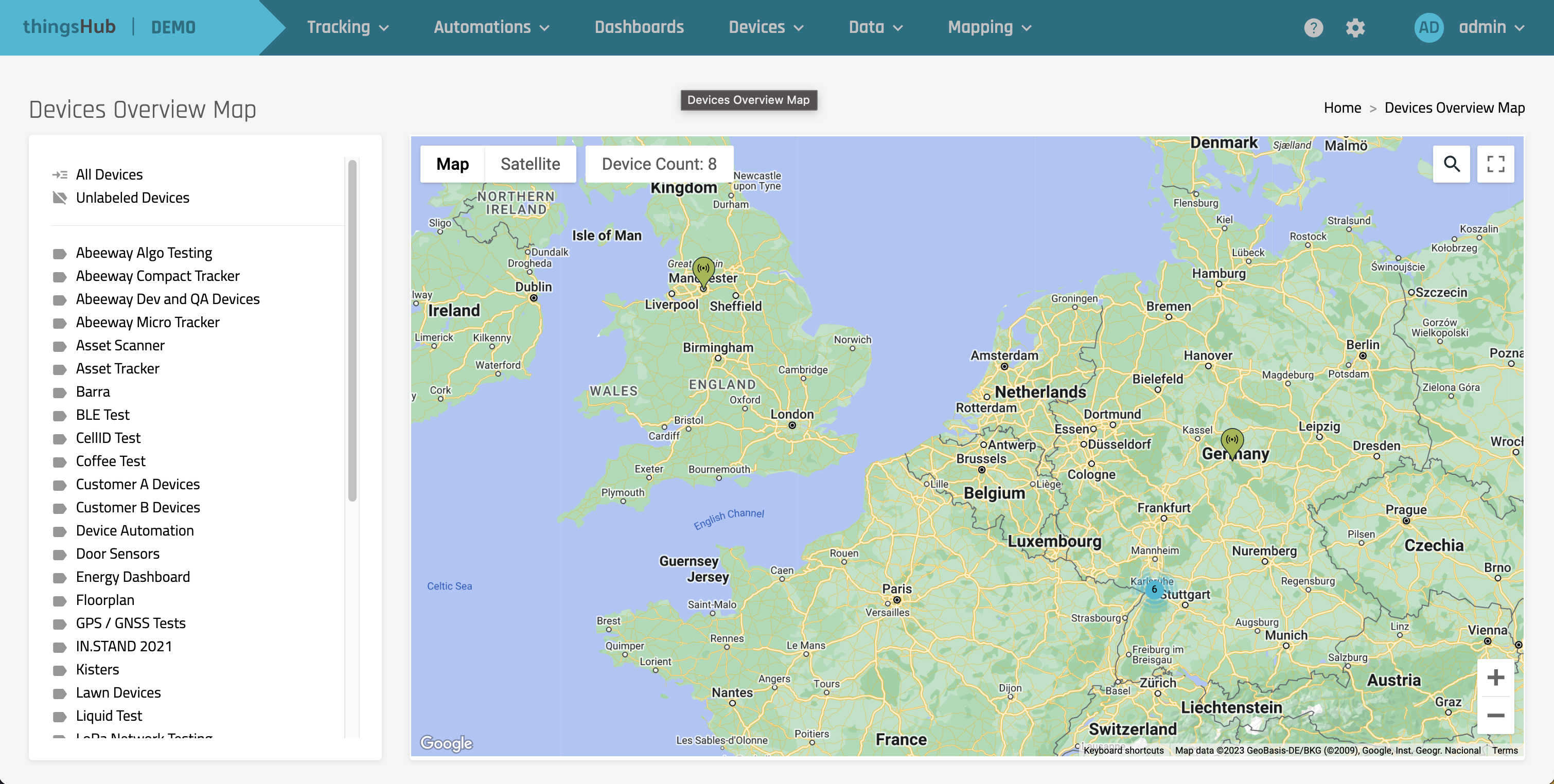 3) Device telemetry has been rebuilt with an additional option of dynamic device telemetry.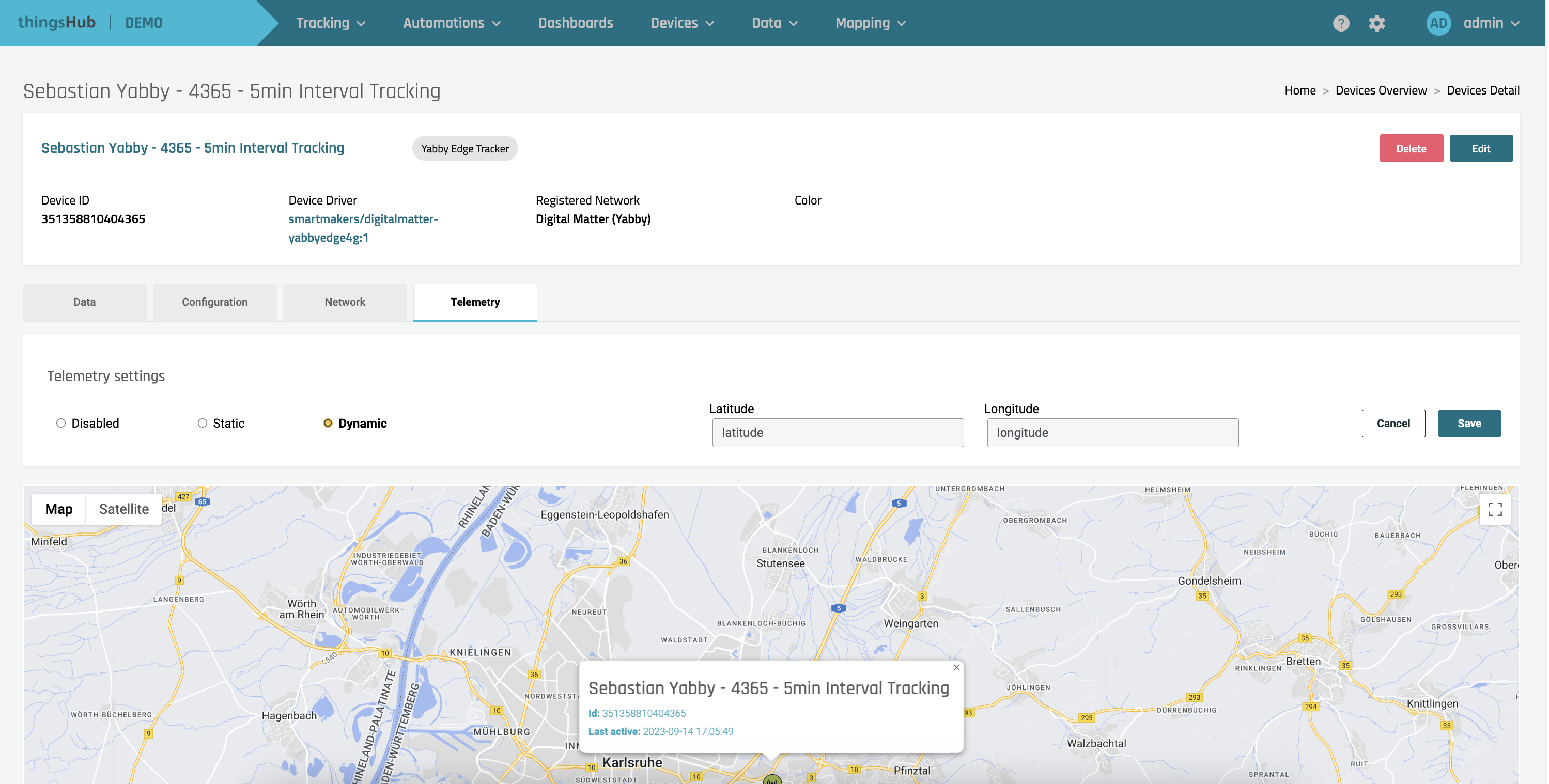 4) "Alert" events from an asset will be shown in the asset´s journey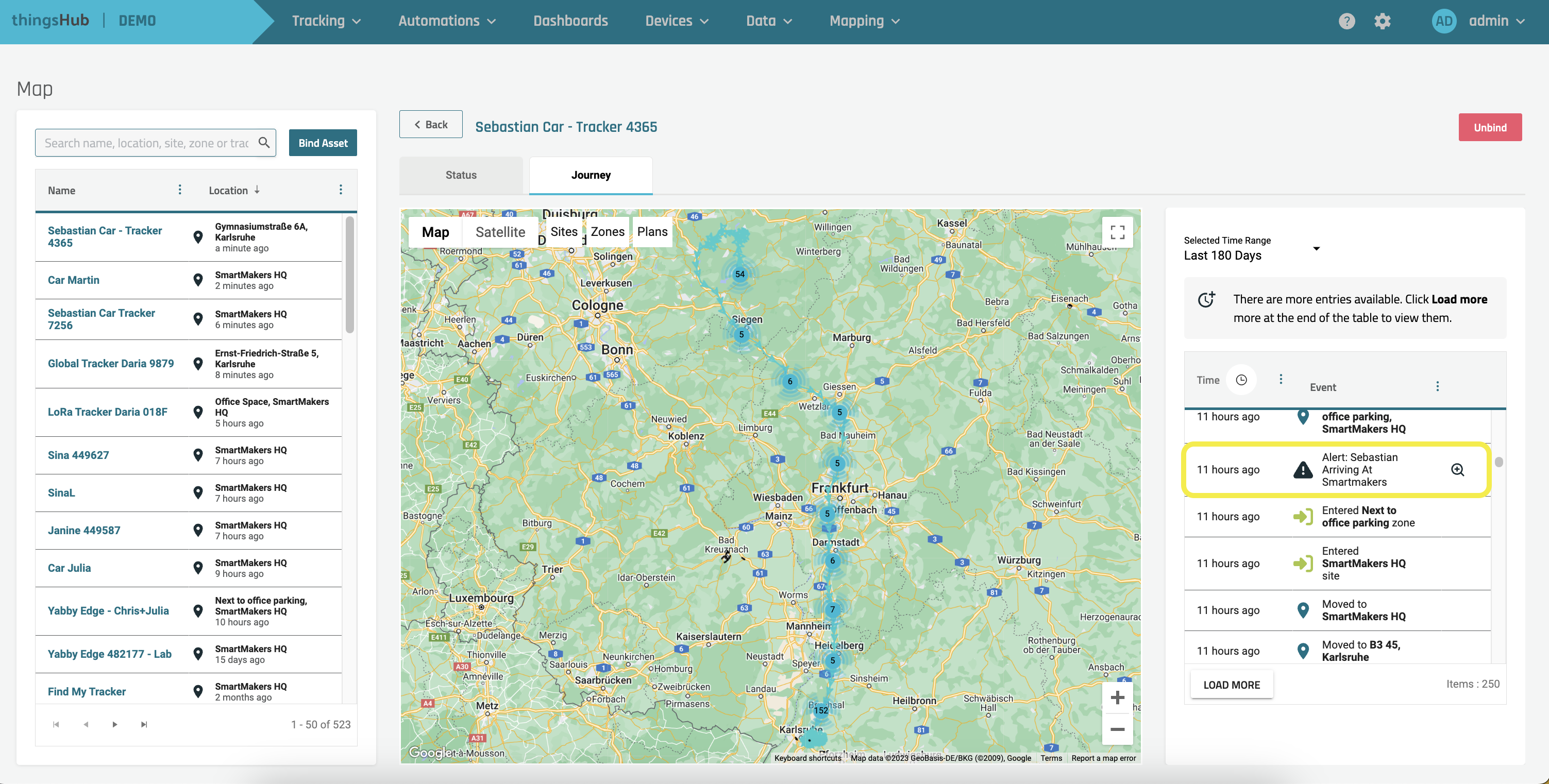 5) Launch of the "Track & Find" mobile app for Android and iOS smartphones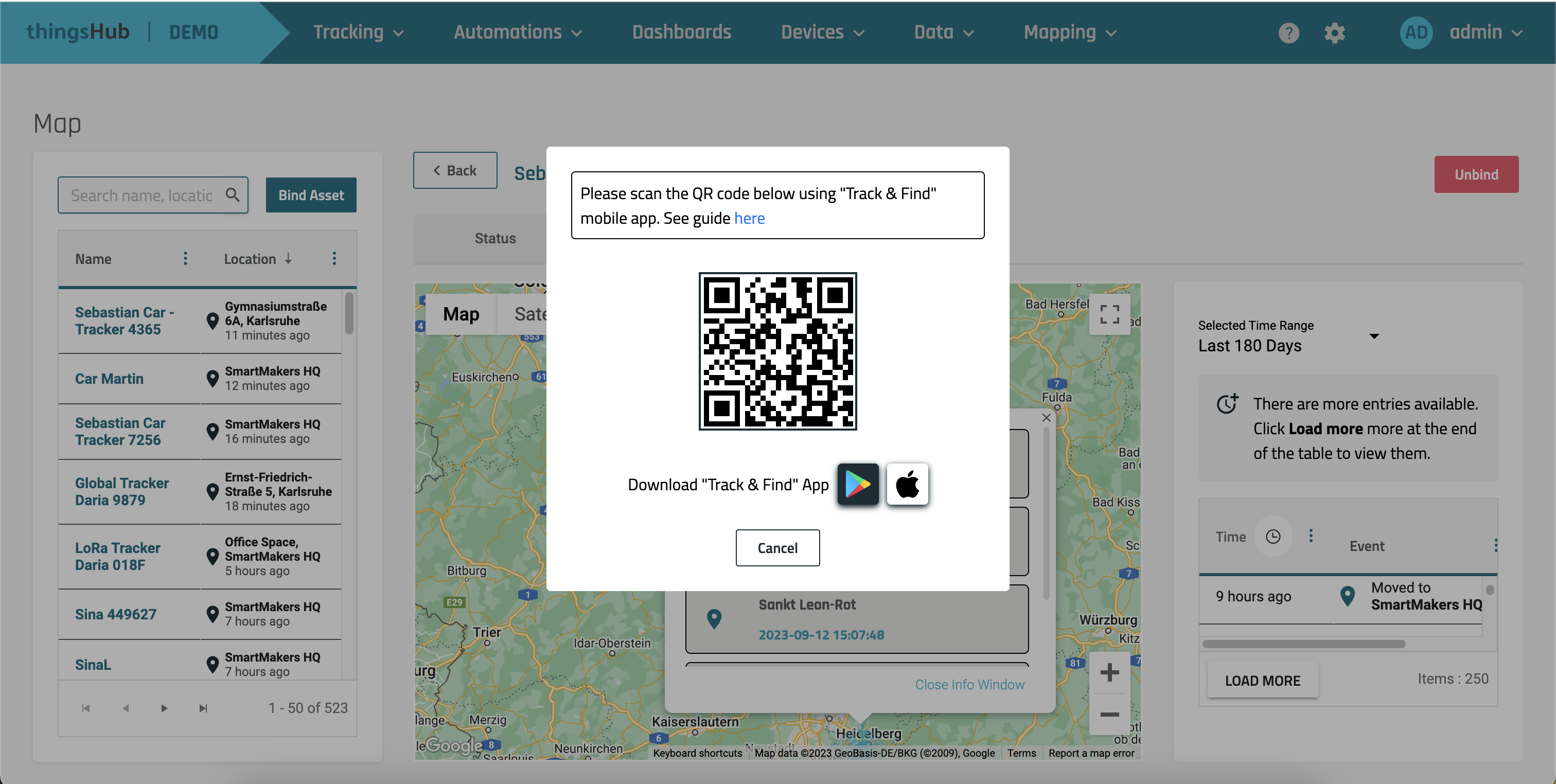 6) New home page for thingsHub as Self Service Platform tenants
Usability and other smaller enhancements
External-site-id has been added to the assets status page.

Email validation has been improved in user creation.

The info windows in the map have been enhanced
Bug Fixes
Searching in site and zone analytics with pagination.

Device configuration in form mode was not updating correctly.

Tracked asset journey entries begin created for null coordinates.

Missing German translations.

Transaltion changing was not working on the login page.

Missing device data in some cases.

Multiple error messages when the user updates existing emails.