This article describes how Tenant Administrators can view, rename, and remove dashboards that have already been created by Tenant Operators.
Overview
Dashboards are graphical and text displays of the values measured over time, as well as the device states from the various IoT devices. Each dashboard is created and customized by Tenant Operators to display data that is of particular interest. The Dashboards section itself is used for viewing and organizing Dashboards, while Dashboards are edited in a dedicated Dashboard Editor. You can learn more about editing Dashboards on the page Editing dashboards.
---
View a dashboard
Step 1) Open the Dashboards page by selecting the Dashboards menu heading or the Dashboarding section of the Home page.

Step 2) Select the desired dashboard from the Change Dashboards drop-down menu.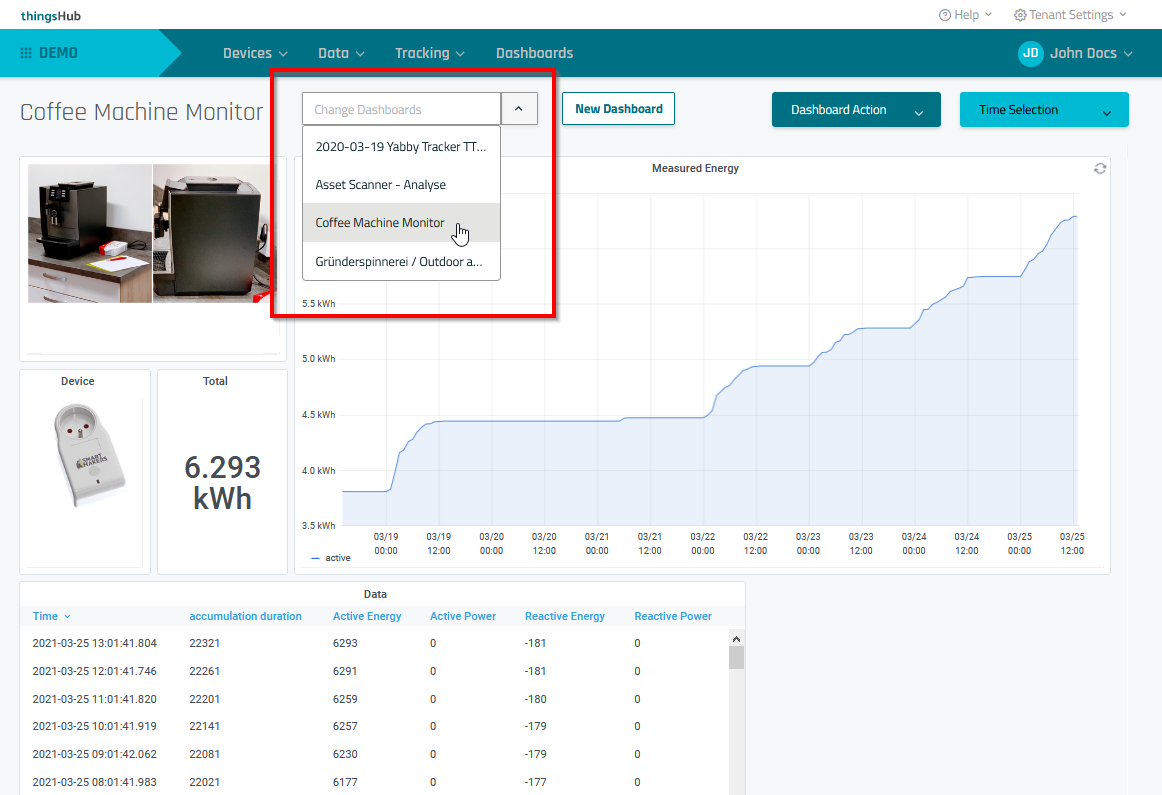 Dashboard Options
To adjust the time duration display, choose a time duration from the Time Selection drop-down menu.


Other options. In the Dashboard Action drop-down menu, you can choose from the following options:

Make Default. Makes the current dashboard the default dashboard that is displayed when you open the Dashboards page.

Rename the dashboard.

Remove the dashboard from the available items in the Change Dashboards list. Note that the dashboard will still be available in the Dashboard Editor.

Edit the dashboard settings. Selecting this option will open the Dashboard Editor page. For more information on dashboard editing, see Editing dashboards.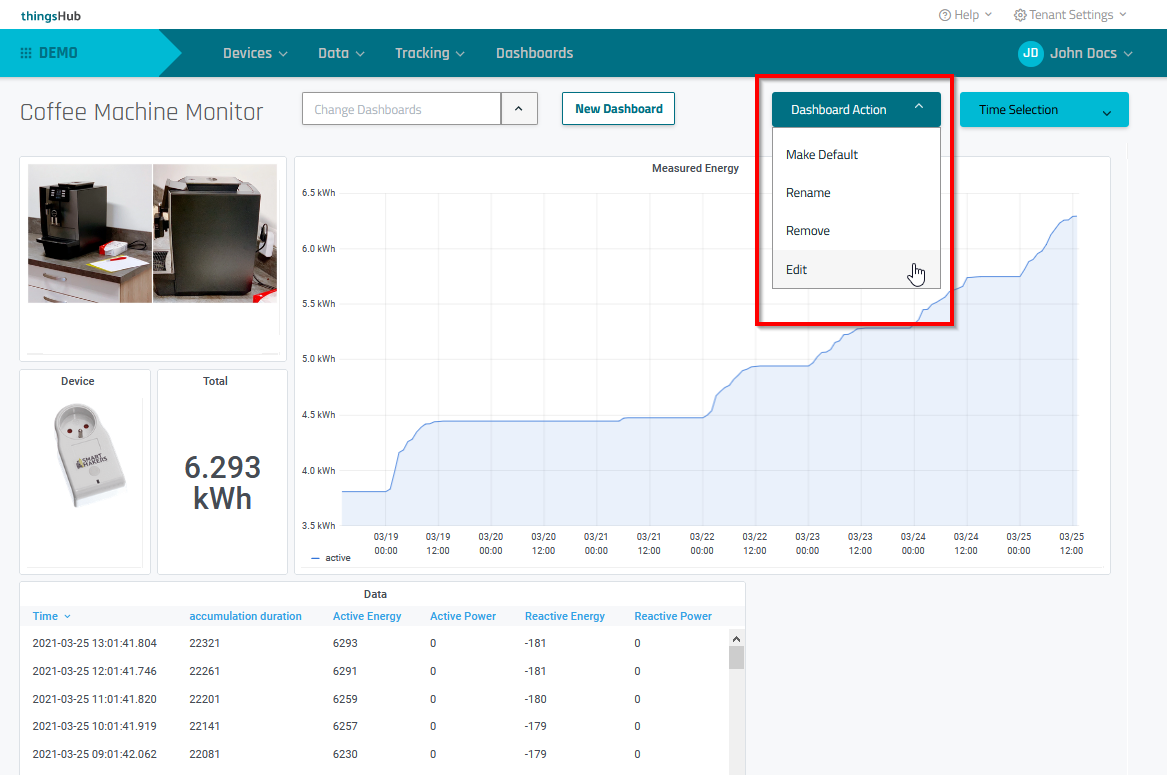 Related articles